You can't just pick one thing you like about this place, you will fall in love helplessly with this historical hotel as soon as you take a first step in.
That's exactly what I felt when I stayed at Okoroire Hot Springs Hotel.

A magnificent view of Okoroire Hot Springs Hotel, natural hot pools and nine-hole golf course.
Historic hotel with 130 years of experience located in green nature and its natural hot springs, 9 hole golf course, divine food, tracking courses and valley are your next destination. What a paradise!

A view of Okoroire Hot Springs Hotel
This Unique historic hotel is located in South Waikato, 190km away and about 2 hours and 30 minute drive south from Auckland. It is located between Rotorua, New Zealand's most popular tourist spot and Matamata, the famous movie set of The Lord of the Rings.

Natural Hot Pools located on the banks of the Waihou river

The sound of flowing river next to natural hot springs

You can enjoy peaceful thermal mineral hot Pools all to yourself

Nine-hole golf course located in front of the hotel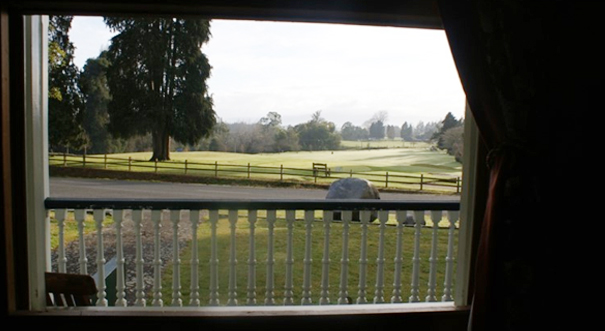 A view of golf course from hotel room

A featured patio

Hotel hallways themed and designed with vintage style

Vintage objects displayed in hotel lounge

A La Carte menu in style

A walkway to Hot Springs from hotel

Sceneries of Hotel
You've worked hard. You do deserve a special treat at Okoroire Hot Springs hotel where you could get away from your busy life, enjoy fine dining and have access to many fun attractions. You can celebrate your special occasions here!
Okoroire Hot Springs Hotel is only 20 minutes drive from Matamata and Cambridge, 40-50 minutes from Rotorua, Hamilton and Tauranga. These easy to get to locations are perfect destination for those who want to experience New Zealand. Te Waihou Walkway is a must go place which is only 10 minutes drive from hotel.
http://blog.naver.com/nkccho/220806138567